Aż trudno uwierzyć, że Dawid Podsiadło nie jest kobietą;) Nie, jego męskości nic nie brakuje, ale przysłuchując się jego artystycznym poczynaniom, ciężko nie powiedzieć Dawid zmiennym jest. Podsiadło to bowiem nie tylko jego solowe płyty, ale także rockowa kapela, kooperacje z raperami i twórcami elektroniki, przygody z popem, filmem oraz Męskim Graniem. Krótko mówiąc, Dawid Podsiadło niejedno ma oblicze. Nowy singel ze swym "biegnącym" tempem, syntetycznym brzmieniem też trochę zaskakuje. Zresztą, sprawdźcie sami. Najlepsze piosenki Dawida Podsiadło, których nie znajdziecie na jego płytach.
14. Ten Typ Mes – "Codzienność" (feat. Dawid Podsiadło)
Dość energiczny kawałek, z rozpędzonym momentami Mesem.
– Nic mnie dojeżdża tak jak codzienność – te słowa chyba już znalazły swe miejsce w polskiej popkulturze.
Utwór nagrany do bitu Foksa wizualizowano dwutorowo. Sceny z artystami nakręcono w studiu na przywołujących najlepsze wspomnienia kamerach VHS i 8mm. Drugą część stanowią skomplikowane i efektowne ujęcia fabularne odnoszące się do tytułowej codzienności.
Ten Typ Mes – Codzienność + Dawid Podsiadło
13. Dawid Podsiadło – "4:30"
Nagranie "4:30" powstało na potrzeby obrazu "Kamienie na szaniec" Roberta Glińskiego.
Był to pierwszy podobno pierwszy w całości autorski polski tekst Dawida. Inspiracją było aresztowanie Rudego, bohatera "Kamieni na szaniec", o tytułowej godzinie 4:30 nad ranem. – Pisząc tekst myślałem o nim. Tragiczna historia głównego bohatera, jego odwaga bardzo mi zaimponowały – wyjaśniał.
W klipie widzimy Dawida Podsiadło w roli pielęgniarza w domu spokojnej starości. W teledysku wykorzystano również fragmenty filmu "Kamienie na Szaniec".
12. Tatiana Okupnik i Dawid Podsiadło – "Tu i teraz"
Numer traktuje o trudnej miłości, o ludziach, którzy choć się kochają, do siebie nie pasują.
– Od razu wiedziałam, że ten chłopak ma ogromny talent i jeden z najpiękniejszych męskich głosów, jakie w życiu słyszałam – komentowała Tatiana Okupnik. – Z czasem okazało się, że oprócz tego, że jest wokalistą z niesamowitą muzyczną wrażliwością to jest też chłopakiem, z którym można…dużo zjeść. Podczas tworzenia utworu w studio interesowały nas tylko dwie rzeczy: muzyka i jedzenie.
Utwór powstał w Londynie, specjalnie na finał cyklu campów prowadzonych przez polską gwiazdę NBA, Marcina Gortata.
Jak na piosenkę ze miłosno-sportowym tłem, jest dość patetycznie, ale nawet w takim repertuarze Dawid Podsiadło się broni.
Tatiana i Dawid Podsiadlo – Tu i teraz
11. Lily Hates Roses – "Lifeboat"
Lily Hates Roses to duet (Kasia Golomska i Kamil Durski) proponujący miłą dla ucha, bezpretensjonalną, organiczną mieszankę folku, indie rocka i alternatywnego popu. Za sprawą Dawida Podsiadło udało się w ich muzykę wnieść nieco dramaturgii, nadal to jednak dość sielskie, fajnie rozkołysane granie.
10. Duit – "Synapses" (feat. Dawid Podsiadło)
Eteryczna, oparta na organicznym rytmie kompozycja. Głos Dawida Podsiadło niewątpliwie dodaje ciepła temu elektronicznemu utworowi.
– To jeden z fajniejszych i ciekawszych wokalistów w Polsce – komplementował Podsiadło Duit, czyli Piotr Krygiel. – A od kiedy się poznaliśmy wiem, że jest też fajnym człowiekiem.
Duit – Synapses feat. Dawid Podsiadło
9. Flirtini – "Nikt" (feat. Dawid Podsiadło i Bitamina)
Dawid Podsiadło zdolny jest. Potrafi śpiewać nawet do jakiegoś brzęczenia. No dobrze, później się trochę w tej piosence dzieje.
"Nikt" pochodzi z 4. części składanki "Heartbreaks & Promises", która promuje najświeższe nurty w rodzimej muzyce miejskiej. Flirtini (Jedynak i Ment XXL) czuwają nad całością. Poza Podsiadło i Betaminą, wśród zaproszonych gości na wydanej wiosną2018 roku kompilacji pojawili się również Ralph Kaminski, Rosalie., Mrozu czy Ten Typ Mes.
8. Milky Wilshake – "Future For Me" (feat. Dawid Podsiadło)
Nokturnowy klimat, w sumie do tańca. Jest w tym klubowa energia, ale i festiwalowa. Zgdrabny, migoczący numer.
7. Karolina Kozak – "Heart Pounding" (feat. Dawid Podsiadło)
Niby dość typowe pop-(indie)rockowe granie, fortepianowa, smutna ballada, a jednak jest w "Heart Pounding" coś ujmującego. Głosy Karoliny Kozak i Dawida Podsiadło pięknie współgrają, a dźwiękowe smaczki czarują.
KAROLINA KOZAK feat DAWID PODSIADŁO – HEART POUNDING
6. Hey – "Błysk" (feat. Dawid Podsiadło)
"Błysk" to jedno ze szczytowych osiągnięć w jakże bogatym dorobku zespołu Hey. Dawid Podsiadło zaśpiewał w nowej wersji przygotowanej specjalnie na Dzień Kobiet.
– Kobiety to istoty tkane z najszlachetniejszej materii, wszystkie, bez wyjątku – wyjaśniali muzycy. – Piękne, dzielne, dumne, czułe, mądre, czasem smutne, zmęczone, przestraszone, ale zawsze – wyjątkowe. Dziewczyny. Dziś dla Was, z najniższymi ukłonami, Hey w całkowicie męskim składzie, z Dawid Podsiadło na wokalu. Celebrujcie swą kobiecość! Panowie, chłopaki – dołączajcie.
Pierwotne wykonania bardziej nam się podoba, ale bardziej pastelowa i błyszcząca interpretacja Dawida Podsiadło na pewno jest interesująca.
O oryginale wspomnieliśmy w recenzji płyty "Błysk".
HEY feat. Dawid Podsiadło – BŁYSK.adło (Official Audio)
5. Męskie Granie – "Elektryczny"
Kiedyś zrobimy porządne zestawienie hymnów Męskiego Grania, ale na chwilę obecną uznajmy, że "Elektryczny", to ścisła czołówka piosenek przewodnich tej objazdowej imprezy. Wokalnie role główne grają Dawid Podsiadło i (nieco później fajnie zadziorna Brodka), ale charakteru nadaje Olaf Deriglasofff ze swym nisko burczącym basem.
Za muzykę odpowiada Smolik, a słowa napisała Kasia Nosowska, ale o tym już wspominaliśmy w tekście 12 polskich piosenek dla polskich piłkarzy, by nie śpiewali disco polo.
Męskie Granie. 2014. Męskie Granie Orkiestra – Elektryczny
4. Taconafide – "Tamagotchi (remix)" (feat. Dawid Podsiadło)
Jak wiecie, z zestawienia 14 najlepszych piosenek lutego i marca 2018, bardziej od "Tamagotchi" bardziej nam się spodobało "Metallica 808", ale "Tamagotchi" to mocno zaraźliwy kawałek. Usłyszmy rano w radiu, nie odpuszcza cały dzień. Remiks "po amerykańsku". Dawid Podsiadło po prostu dograł kilka wersów, ale wyszło fajnie. Ciepły, melancholijny pierwiastek dodany skądinąd syntetycznego utworu.
TACONAFIDE – Tamagotchi feat. Dawid Podsiadło
3. Curly Heads – "Reconcile"
Curly Heads czyli najbardziej dzikie, rockowe, gitarowe wcielenie Dawida Podsiadło. Zespół, który wokalista założył z kumplami jeszcze w Dąbrowie Górniczej. Po ogromnym sukcesie debiutanckiej solowej płyty solowej, Dawid – jak to określił – wrócił do domu i zrealizował album ze swoją kapelą ("Ruby Dress Skinny Dog", której recenzje znajdziecie pod tym linkiem).
Do piosenki "Reconcile" powstał pomysłowy i dość zabawny teledysk, z Macinem Dorocińskim w roli lekarza z telenoweli. Więcej o utworze przeczytacie tutaj.
2. Męskie Granie – "Początek"
"Początek" na pewno odstaje od dotychczasowych piosenek Męskiego Grania, ale nam się bardzo podoba. Słychać "roztańczone" fascynacje Zalewskiego i muzykalność wszystkich trzech panów. Teledysk do utworu nakręcono mastershotem – ujęciem nieprzerwanym żadnym cięciem ani montażem. Jak mówił w swej audycji Zalewski, łatwo nie było, szczególnie, że muzycy musieli na żywo też grać i śpiewać.
Męskie Granie Orkiestra 2018 (Kortez, Podsiadło, Zalewski) – Początek (LIVE) Official Video
1. Dawid Podsiadło – "Co mi Panie dasz"
Jeśli ktoś myśli, że Dawid śpiewa tylko delikatnie, nierzadko półszeptem, melancholijnie, to znaczy, że nie słyszał jego wykonania "Co mi Panie dasz" z repertuaru Bajmu. Mocny, pełen ekspresji wokal Podsiadło fantastycznie "rozdziera" syntezatorową mgłę i przebija się przez gitarę Ørganka.
Co mi Panie dasz Dawid Podsiadło
Dawid Podsiadło – "Małomiasteczkowy"
– To utwór o przełamywaniu barier, wstydu i szukaniu miejsca w nowej rzeczywistości – wyjaśnia Dawid Podsiadło. – Nie mam tu żadnych wniosków. Mam za to wiele spostrzeżeń i przemyśleń, ale jestem jeszcze parę kroków od krytykowania czegokolwiek. Na pewno w niektórych momentach przemawia przeze mnie zazdrość, odzywają się jakieś skamieniałe kompleksy, o których istnieniu przez długi czas nie wiedziałem. To zazdrość o swojego rodzaju beztroskę i – w zależności od perspektywy – albo głupotę, albo odwagę.
Za bogate brzmienie nagrania (jak i całego nadchodzącego albumu) odpowiada uznany producent Bartosz Dziedzic, który w przeszłości pracował między innymi z Moniką Brodką i Arturem Rojkiem. – Zrobiliśmy dwie zdecydowanie odmienne aranżacje i nie mogliśmy się zdecydować, którą z nich wybrać – mówi odpowiadający za brzmienie artysta. – Ostatecznie połączyliśmy obie w jeden kawałek. Słychać te cięcia, kiedy kończy się jedna część, a zaczyna druga kompletnie inna – i to nam się bardzo spodobało.
Teledysk nakręcił Tomasz Bagiński. – Wybór języka dokumentalnego był naturalny – opowiadał twórca "Katedry". – Zależało mi na łapaniu prawdziwych momentów – nie inscenizowaniu scen pod kamerę, ale rejestrowaniu tego, co się dzieje. Wtedy pojawił się operator, Kajetan Plis z kapitalnym pomysłem powrotu do technologicznych źródeł i rejestrowania filmu na taśmie 16 milimetrów, zamiast na kamerach cyfrowych. Pokazał kilka krótkich filmów i klipów tak zrobionych – od razu wiedzieliśmy, że to jest to.
Trzeciej płyty Dawida Podsiadło należy spodziewać się jesienią. – Obydwaj z producentem Bartkiem Dziedzicem poczuliśmy, że chcemy zbliżyć się do tego, co obecnie dzieje się w głównym nurcie muzyki popularnej na świecie – ostrzega wokalista. – Pozwiedzaliśmy trochę twórczość królujących reprezentantów tego gatunku – takich jak Dua Lipa, Sia, Lorde czy nawet Taylor Swift. Byliśmy ciekawi, czego teraz słucha cały świat, przy tym tańczy, do czego się bawi.
Dawid Podsiadlo – Małomiasteczkowy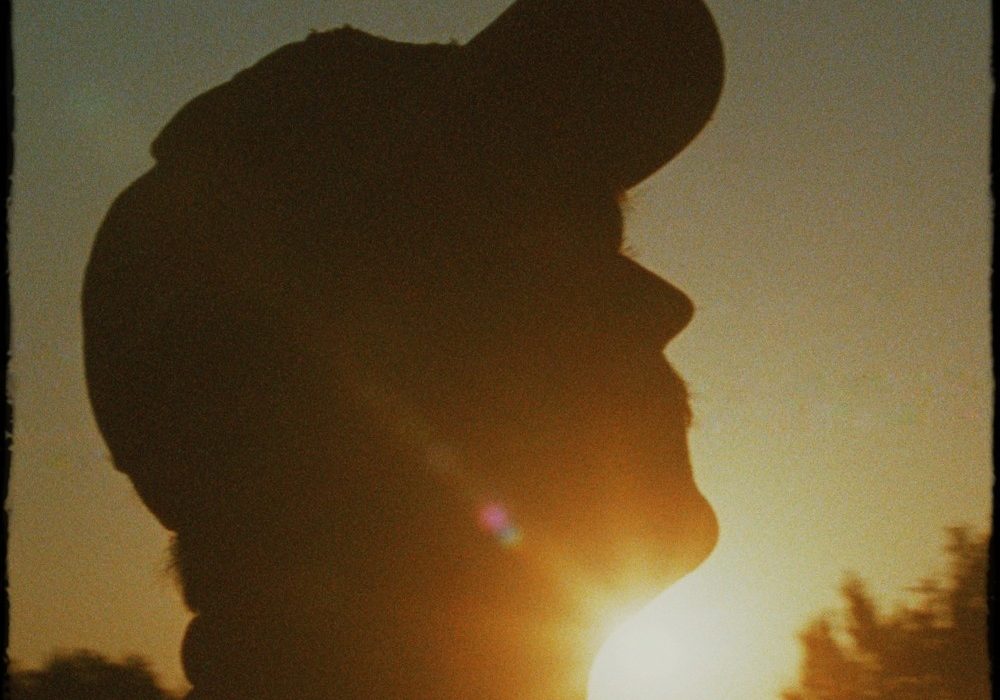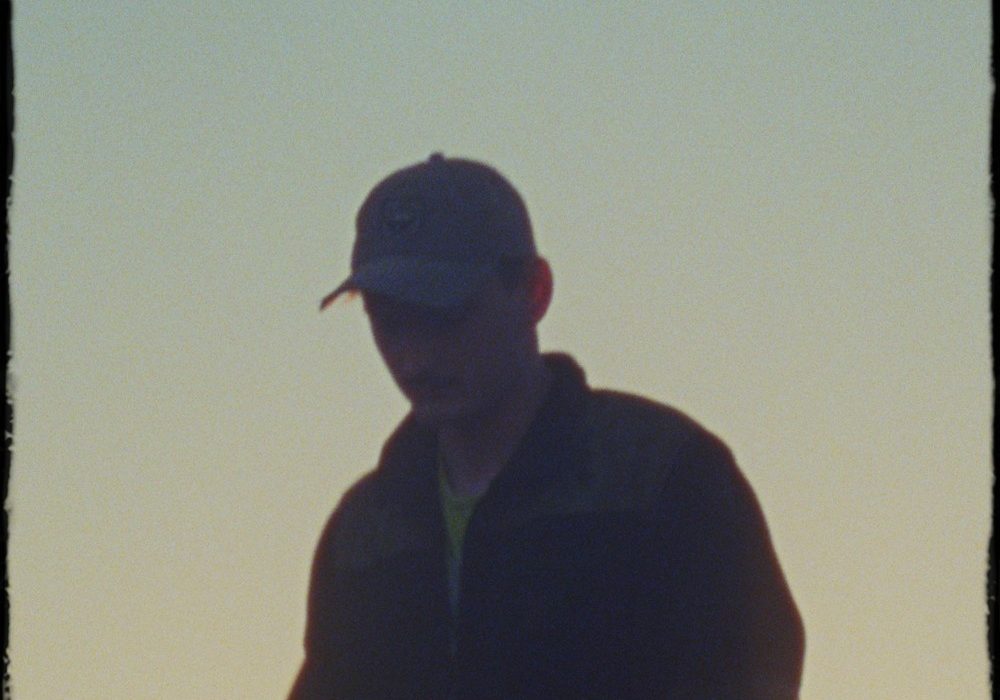 Komentarze